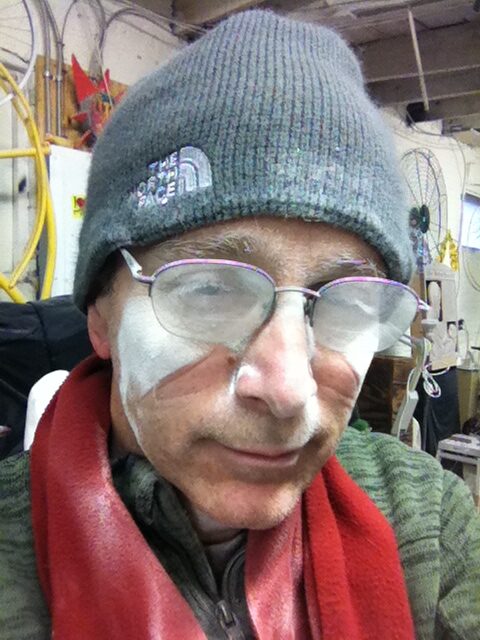 Known primarily as a self taught "stone carver" or marble sculptor, Tony claims that it was Neurosurgeons Ben Carson and Raphael Tomargo who modeled the use of the drill and burs which would be essential to Tony's art. Pediatric Orthopedic surgeon Paul Sponseller incidentally became a mentor. Tony witnessed and then tried to copy Dr. Sponseller's expert use of tools and drills in the Operating Rooms.
Stone Carver
Tony has worked with stone since 1998 and has created nearly two hundred 3-D stone sculptures. Three stone portraits of physicians at work were done in shallow relief and can be found on display at Johns Hopkins Hospital in Baltimore Maryland.
Artist/Musician/Poet
His art is not limited to stone. a visit to Tony's garage and his art studio will reveal many past and ongoing bicycle based art creations. He has been seen performing at open mic night on his Vibraphone and has tried his luck at writing a book. He is "all over the place".
Location
510 S. 10th St
Fort Pierce Fl, 34950